---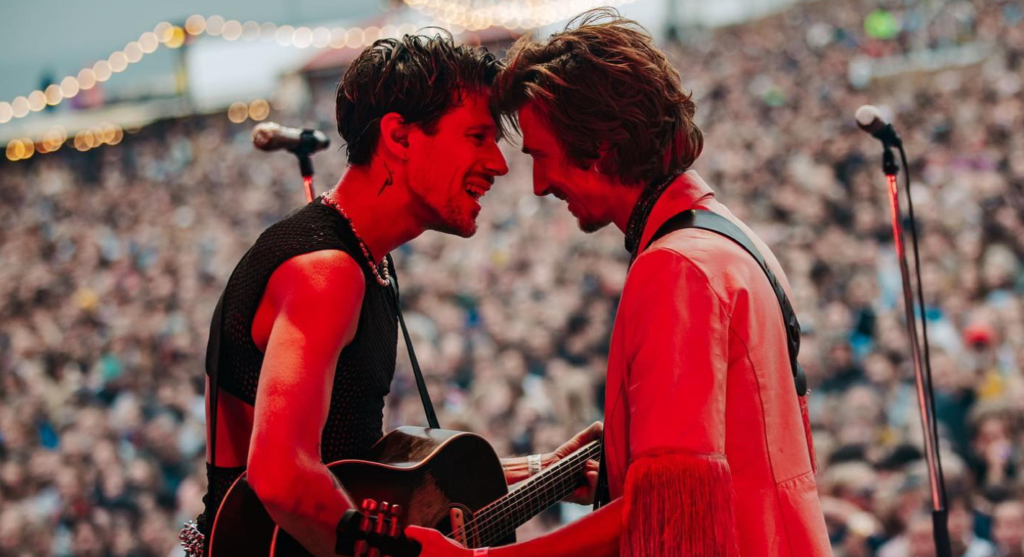 Toetsenist Quinten Meiresonne gaat stoppen bij Son Mieux. Dat maakt de Haagse popband donderdag bekend op Instagram.
Quinten speelt al jaren bij de band. Hij is de jongere broer van zanger Camiel Meiresonne.
"Na jaren samen gespeeld te hebben, is het tijd voor een verandering: we zijn tegelijkertijd trots, verdrietig en gelukkig om aan te kondigen dat onze vriend en broer Quinten de band gaat verlaten", staat bij een foto van de broers. "Voor Quint is er een nieuwe droom verschenen. Elke noot die je speelde zal voor altijd onderdeel zijn van onze band."
Son Mieux is bekend van nummers als Multicolor, This Is The Moment en 1992. De band ontving in 2022 een Edison in de categorie Rock met het album The Mustard Seed. De groep bracht deze maand nog het nummer Tonight uit.
---