---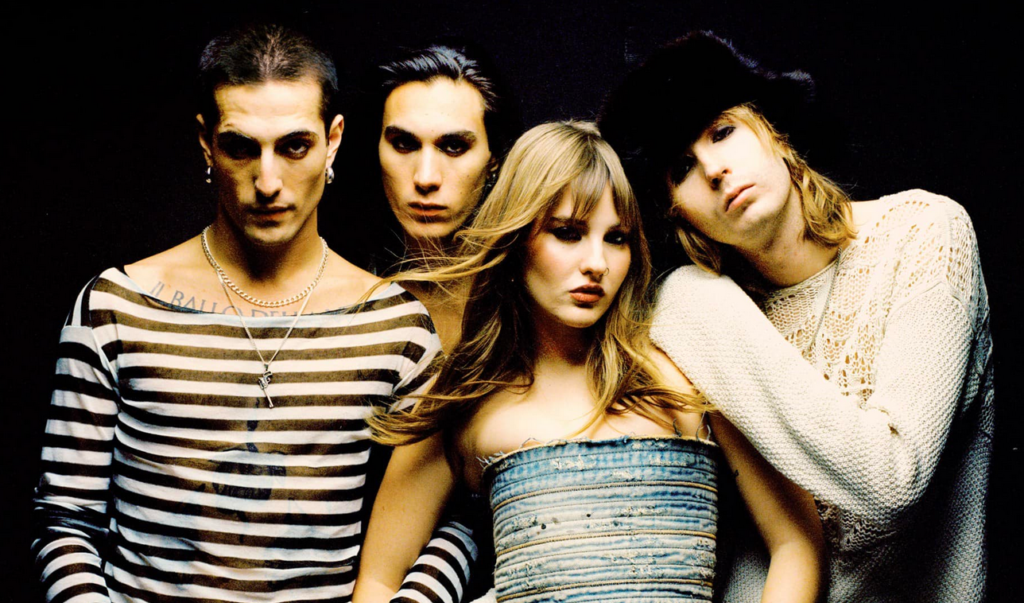 Maneskin weigert "in een hokje te worden geplaatst of te worden geëtiketteerd".
De Italiaanse rockband heeft een snelle opkomst doorgemaakt sinds ze het Eurovisie Songfestival in 2021 wonnen, en hun nieuwe single 'Kool Kids' is rechtstreeks gericht op hun critici.
Frontman Damiano David legde uit: "Dat nummer is eigenlijk een enorme trap na is voor alle mensen die ons vertelden dat rockbands niet aan Eurovisie doen en ons probeerden te labelen."
De zanger van de groep werd zelfs beschuldigd van het gebruik van drugs tijdens het Eurovisie Songfestival.
En hoewel hij uiteindelijk werd vrijgesproken van enig vergrijp, voelt Damiano zich nog steeds gefrustreerd voelt door de situatie en de kritiek die op de band is gericht.
Hij vertelde de krant The Sun: "We schreven het direct na het songfestival over iedereen die ons probeerde te pakken en alle controverses die daarop volgden.
"We maken gewoon muziek en deze plaat laat onze diversiteit zien – het kan niet in een hokje worden geplaatst of geëtiketteerd."
Damiano vindt het achterhaald en onnodig om een ​​band of een artiest in een specifiek muziekgenre te stoppen.
---