---
Bring Me The Horizon brengt eerste single van 2022 uit op 6 juli
Written by Josh on June 23, 2022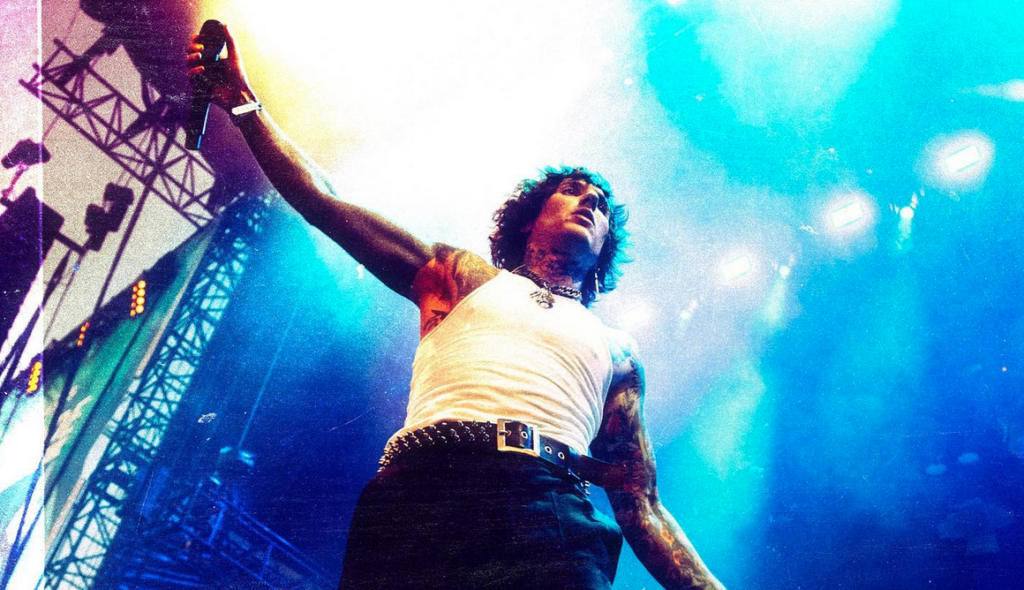 Bring Me The Horizon zal hun volgende single, 'Strangers', op 6 juli uitbrengen.
De rockband heeft een clip gedeeld van frontman Oli Sykes en toetsenist en achtergrondzanger Jordan Fish die meezingen met het nummer en de releasedatum bevestigd.
Ze zingen in de clip die op hun sociale-mediapagina's wordt gedeeld: "We're just a room full of strangers / Looking for something to save us / Alone together, we're dying to live and we're living to die / Dying to live, living to die / We're just a room full of strangers."
Oli en co debuteerde 'Strangers' op hun Malta Weekender vorige week. Die versie was echter niet zo uitgekleed als de nieuwste clip. Het wordt de eerste single van de band van 2022.
De hitmakers van 'Drown' zijn dit jaar echter op verschillende nummers te horen geweest, waaronder de ballad 'Bad Life' met de Zweedse popster Sigrid, 'Maybe' met Machine Gun Kelly' en Tom Morello's 'Let's Get The Party Started'.
BMTH sloeg ook de handen ineen met Ed Sheeran voor een stevige versie van zijn megahit 'Bad Habits', die ze samen uitvoerden tijdens de BRIT Awards in februari.
'Strangers' en 'DiE4u' uit 2021 zullen te horen zijn op hun volgende EP in de serie 'Post Human'.
De eerste, 'Post Human: Survival Horror', werd uitgebracht in 2020.
Frontman Oli onthulde eerder dat ze "veel" deuntjes in de tas hebben, maar ze zijn "kieskeurig" over wat de uiteindelijke versie maakt.
---